Imagine for a moment, crisp unpolluted mountain air, friendly faces, stunning rainforest landscapes and a true 5 Star Luxury Sanctuary in Montville with home cooking at its best!
Welcome to The Country House at Hunchy!
The Country House at Hunchy is right next to Montville in the Sunshine Coast Hinterland
Enjoy a 5 Star, Award Winning, Accredited, Exclusive, Serene and Secluded Luxury Hideaway with Spectacular Views
Our Motto is what we deliver to our Guests:
'A Good Bed, Good Company and Simple Home Cooked Food Done Well'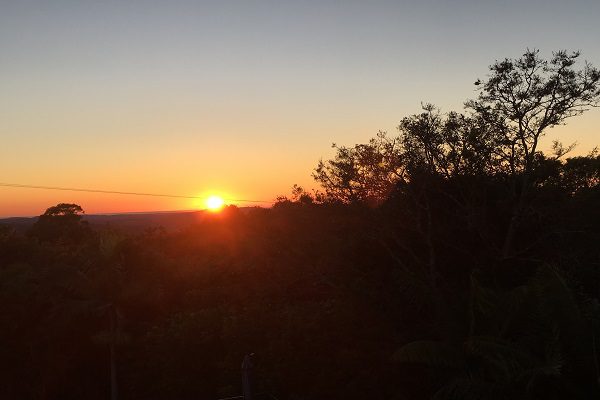 The Country House at Hunchy is set on 12 acres of pristine rainforest, under the protection of a Land for Wildlife membership, in a peaceful valley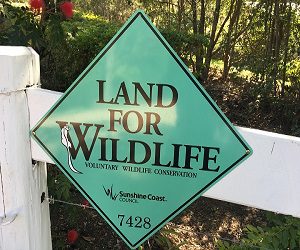 We are self-sufficient with harvested & treated rain water, have a large solar power plant & modern wastewater treatment system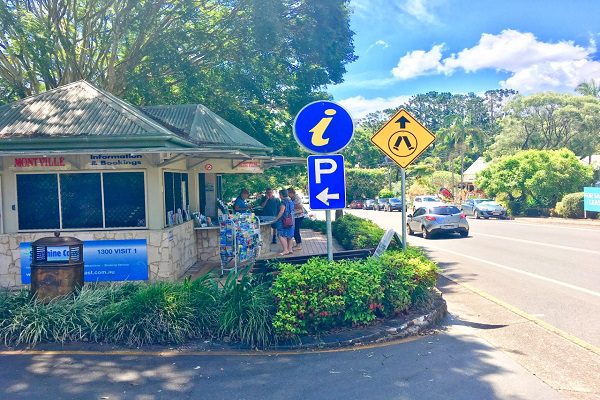 Paul is a volunteer at the Montville Visitor Information Centre in case you need any local tourism guidance!  
Meanwhile check out a couple of videos about what you will find in our front & back yards!
The Country House at Hunchy is an officially 5 Star Rated Accredited Tourism Business
We are proud members of the Queensland Tourism Industry Council and Visit Sunshine Coast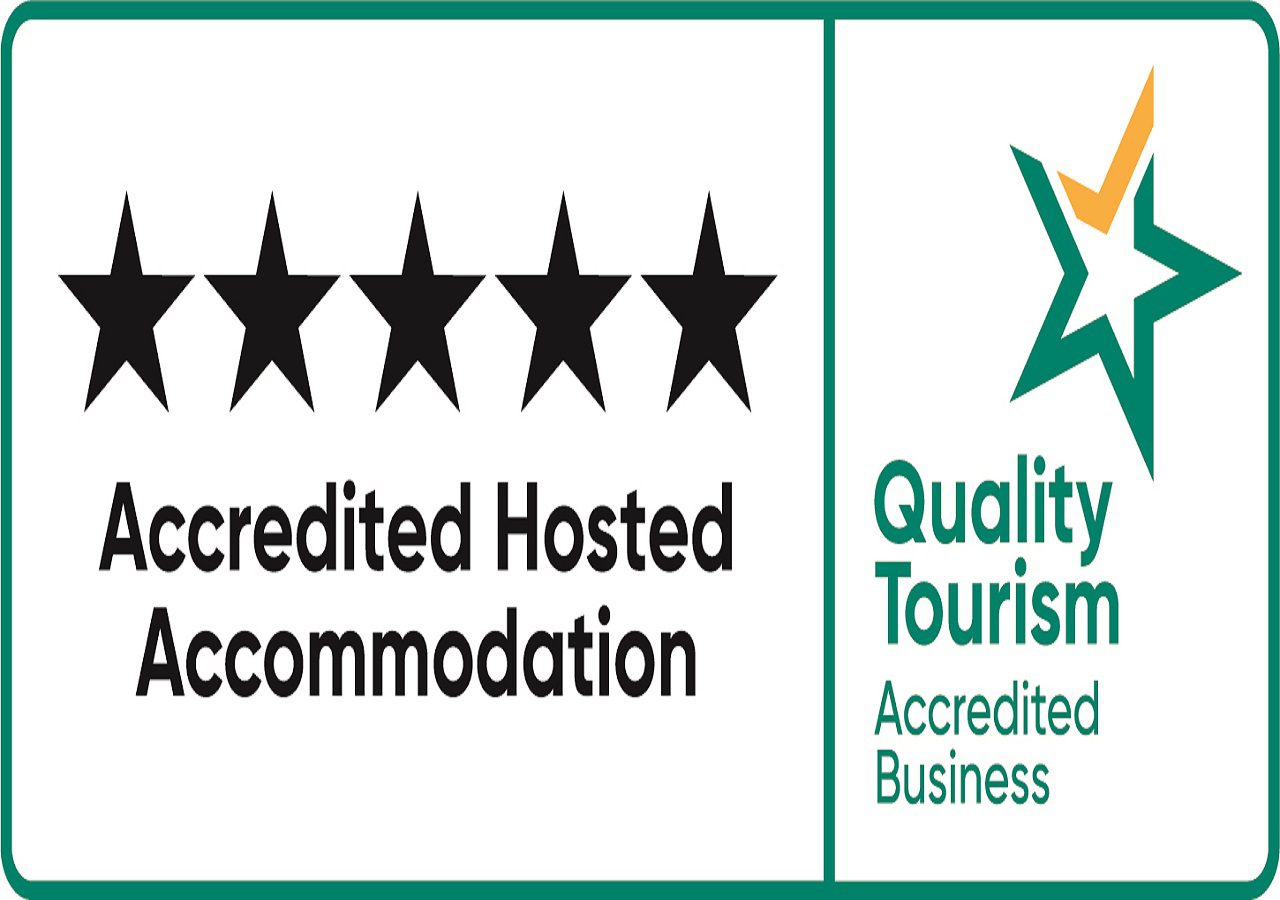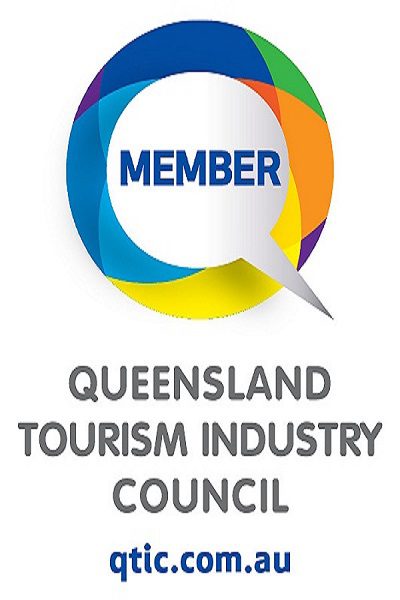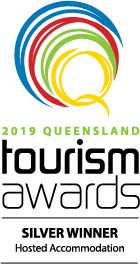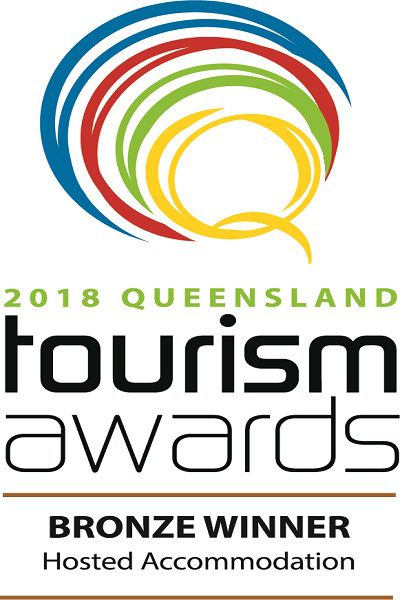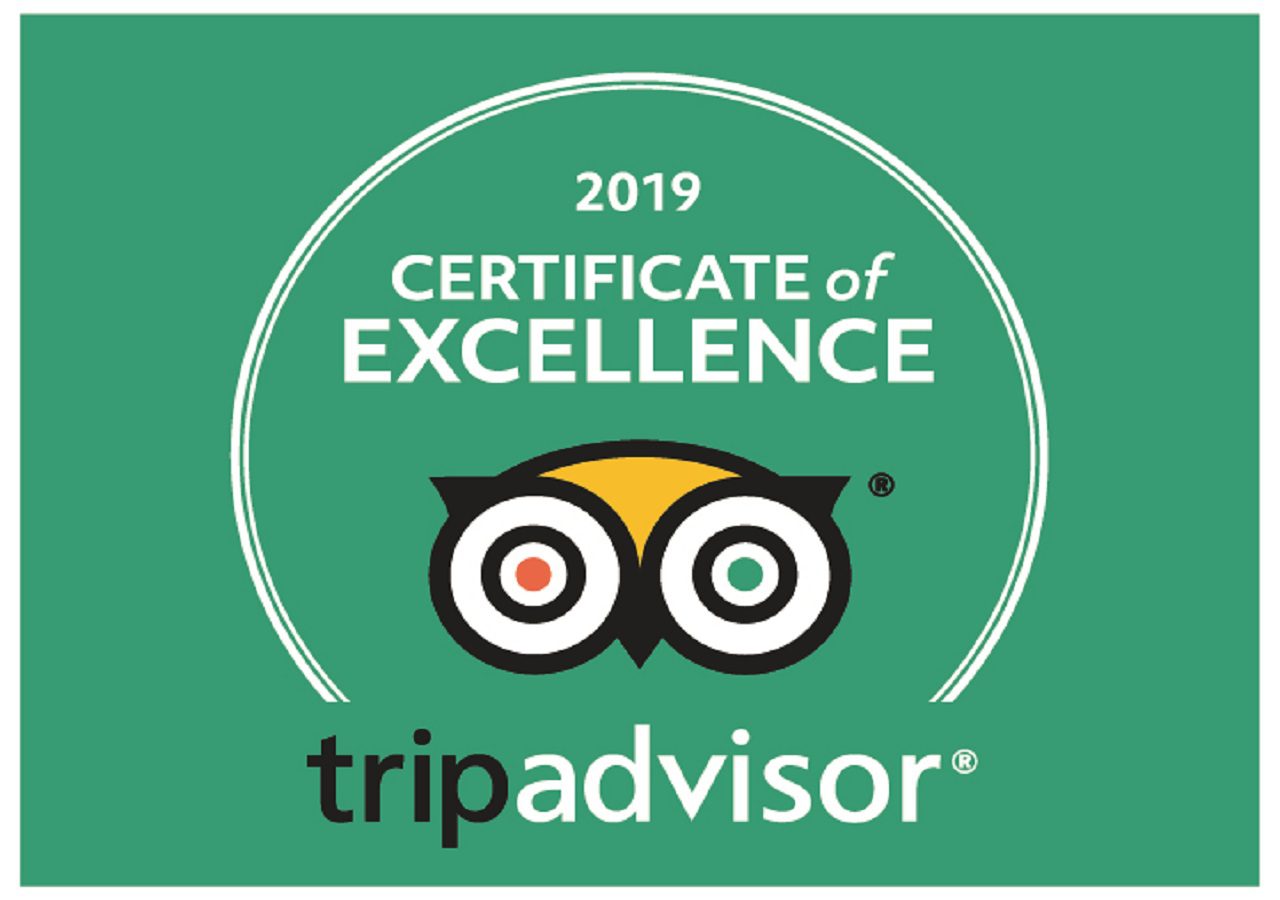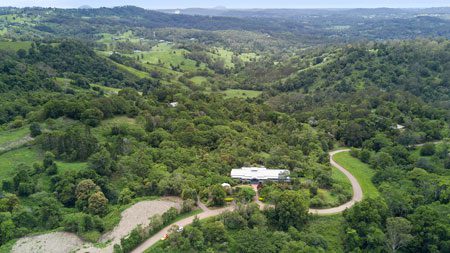 We are a few minutes' drive from the artisan village of Montville and a few minutes more to Maleny, both hugely popular for their iconic shops, cafes, galleries and restaurants. As you drive along our quiet country roads towards The Country House at Hunchy you will be greeted with memorable views to the coast as well as the Blackall Range and surrounding rainforest
All that the Sunshine Coast Hinterland has to offer is on our doorstep but all our famous local tourist attractions, beaches and seaside resorts are only a short drive from The Country House at Hunchy as well
 The Country House at Hunchy offers luxury accommodation in tranquillity and privacy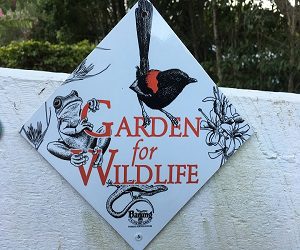 Kick back, relax and enjoy your well deserved break surrounded by our peaceful country and rainforest Sunshine Coast Hinterland environment in your own beautifully appointed suite, on your private veranda or in and around the sparkling 12 metre swimming pool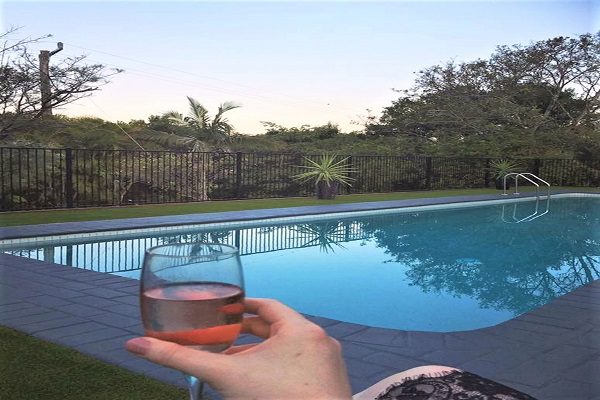 At this 5 Star Luxury Sanctuary in Montville we only have the 2 King Spa Suites as Guest accommodation
So there are never more than 2 couples as guests at any one time. The spacious Rainforest Suite is the showcase of our guest accommodation Exquisitely & comfortably furnished it is at the end of the guest wing of the homestead with 270 degree views around the Blackall Range, the rainforest and valley down to the coast itself
The Bottlebrush Suite has the same spacious layout and is equally comfortably furnished with 180 degree views front & back including garden, rainforest & pool area vistas
You are spoilt for choice here!
Our renowned sumptuous 3 course home cooked breakfast is included in our Bed & Breakfast (Premium Luxury Package) Rate and available at additional cost to our Room Only (Luxury Accommodation Only) Rate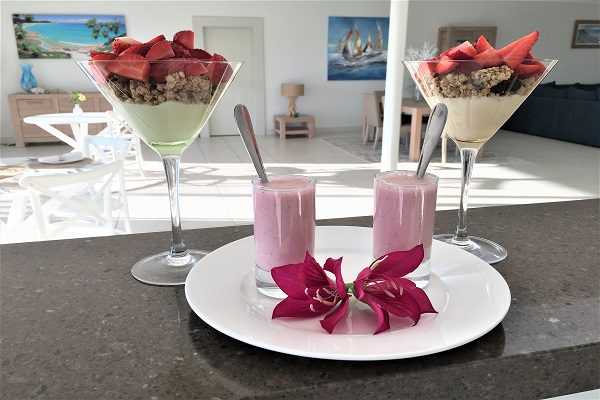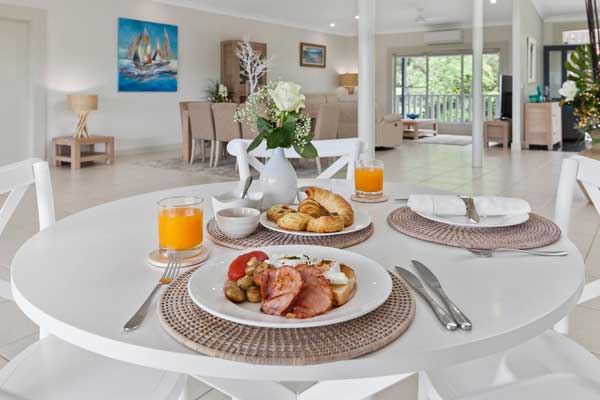 Breakfast is served in our spacious dining room with terrific views along the rainforest valley  from the Blackall Range to the coast and the Coral Sea
We offer delicious home cooked evening meals if you want to kickback, relax & stay in for dinner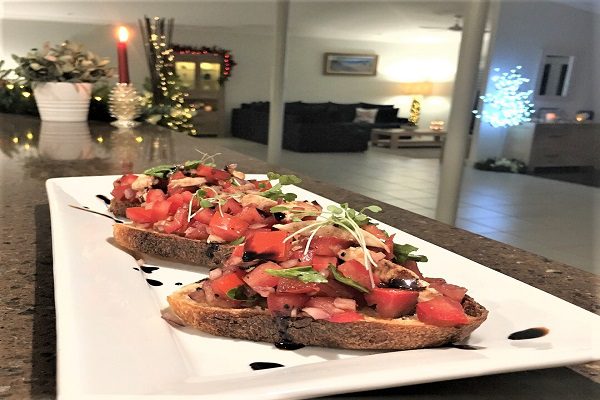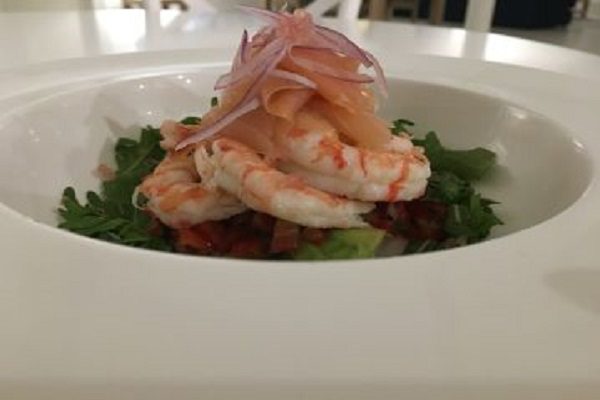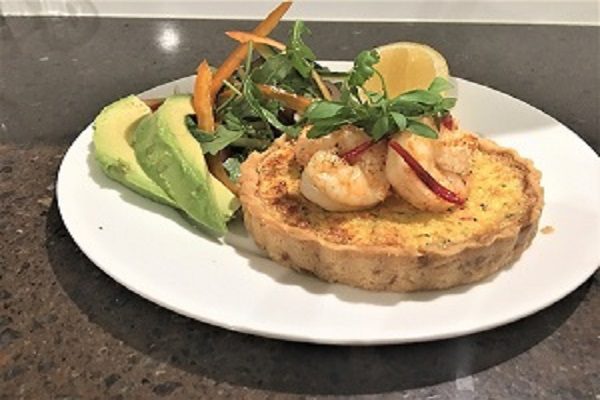 You may wish to experience one or more of our excellent local restaurants who offer a broad range of cuisines. We can recommend a lot of them because we have been there. We can even arrange free transfers to some when you book dinner there. Just ask us for details!
CONTACT US DIRECT FOR THE LATEST BEST DEALS! 
07 5478 5895 or email thecountryhousehunchy@gmail.com
Yes, you can book securely here!
Yes, you can book just overnight!*
Ask us about our Early Bird Check In or Relaxed Checkout to maximise your luxury break
The Country House at Hunchy is ideal for celebrating special occasions with your loved one or close friends or a small bridal party before or after the wedding
*Minimum nights may apply on selected public holiday weekends
Click here to link to our Chatbot called Hunchy! 
If Hunchy can't answer your query or you prefer you can chat with us direct!