Contact Direct and Book Direct for the best deals you will find anywhere!
Contact Us on
+61 (0) 411 558 006 – Paul
+61 (0) 419 421 222 – Karin
Email: thecountryhousehunchy@gmail.com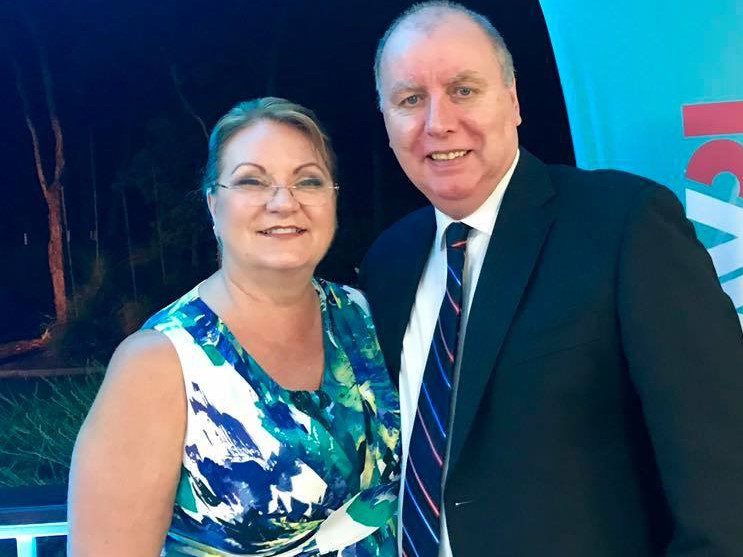 We, that is Paul and Karin Orwin, are the fortunate owners and your Hosts at this Multi Award Winning 5 Star Luxury Accommodation
Located close to Montville, the artisan centre of the glorious Sunshine Coast Hinterland yet only 20 minutes drive to the Sunshine Coast Airport and all the Sunshine Coast attractions including Australia Zoo, the Big Pineapple, Aussie World, the Ginger Factory and world class beaches and Esplanades
Originally from Yorkshire in the UK over 23 years ago now, since being in Australia we long held a vision for breaking out of the corporate and suburban mould we occupied. In 2016 we did just that!
We both grew up with family holidays across the north of England in traditional B & Bs. In those days and even today, many north of England seaside locations featured terraced streets and streets of similar looking B & Bs, many with very similar pricing structures offering the same kind of products on their signs and in marketing materials – only hard copies then!
We remember stand-out businesses elicited return Guests, sometimes year after year, with personalised and tailored service, products and experiences. This is where our Motto came from:
'A Good Bed, Good Company and Simple Home Cooked Food Done Well'
Street Address
813 Hunchy Road, Hunchy Queensland 4555
Reception Hours
Our normal Reception Hours are 8am to 8pm but we are available most of the day and evening for you to Contact Us
In these COVID times we are open as usual
Email us anytime and we will respond as soon as we can
Checkin and Checkout Times
Here is a link to our Prices and Policies page where you can find out about Checkin and Checkout Times
Accessibility
Our property is not Wheelchair friendly in that there is no ramp up the 4 steps to the front entrance nor are doors widened to facilitate easy wheelchair access
However once up to the front entrance using the handrails, the rest of the property apart from the pool area is all on one level
Social Media
Here are links to our Social Media Pages, we would be honoured if you decided to Like and Follow our Posts
This includes the Google map of our location
Time Differences
Queensland is usually on the same time as Australian Eastern Standard time but Queensland has not adopted Daylight Saving
So during our summer Queensland is 1 hour behind the rest of the Australian Eastern States
For our international website visitors Queensland is GMT + 10 hours. For example during the UK winter we are 10 hours in front and in the UK summer we are 9 hours in front of UK time