Yes it's true, Book Direct to save $50 a night!
And there are more benefits – read on!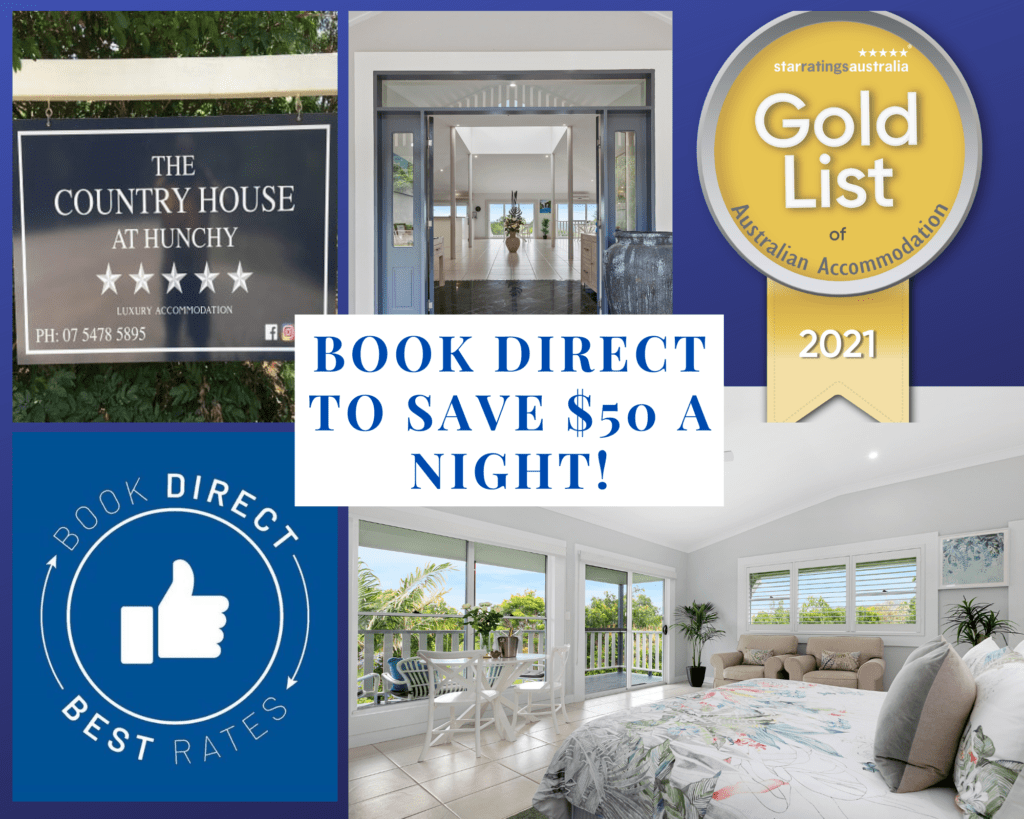 All you have to do is ignore any other booking websites and use the secure Book Direct page on our own website to book your stay
Our Book Direct prices are $50 a night lower than every other booking website
Or you can give us a call on 07 5478 5895
Or you can email us at thecountryhousehunchy@gmail.com
Want to feel like you are a million miles away from your busy lives but be surrounded by real 5 Star Luxury right in the middle of everything the Sunshine Coast has to offer?
Love delectable home cooking and baking using only the freshest, local, organic, free range produce?
Looking for an exclusive, private, serene and secluded rainforest retreat where there are only a maximum of 2 couples as Guests?
Enjoy relaxing in and around a sparkling pool surrounded by the magical sounds of a pristine rainforest?
Looking for that extra space to kick back with your special one in real 5 Star Luxury?
Our Motto is:
'A Good Bed, Good Company and Simple Home Cooked Food Done Well'
When you Book Direct you can also checkin slightly earlier (2.30pm) and checkout slightly later (10.30am) than you will be able to when booking through a third party
And when you Book Direct you can book just one night at any time apart from designated Public Holidays
At weekends there is a minimum of 2 nights when booking through a third party
Check out the rest of our website for all the details you need
Click here for our Prices and Policies page