A Hunchy Story
Here is a short Hunchy Story to give readers an idea about the beginning of European settlement in the Hunchy area.
Frank Senescall was born in April 1864 at Glanford Brigg, Lincolnshire. His parents were Jonathan and Hannah (nee Drinkall). Frank's mother died when he was just three. As a young man of 21, he married Elizabeth Jewison Cooper (1860-1935) at Burton-Upon-Stather, Lincolnshire, England. The wedding date was 18 May 1885. Elizabeth was the eldest of 7 and was born in Kirmington, Lincolnshire, England.
Their daughter, Alice Ann was born in December 1885 at Glanford Brigg. Their first son, William, was also born at Glanford Brigg on 08/07/1887. The young family left from London that same year and arrived in Brisbane on 4/2/1888 aboard the "Duke of Argyll".
The Beginning of Hunchy
Not long after, Frank selected Portion 95V, Mooloolah, a block on the northern side of Razorback Road between Palmwoods and Montville. In the early days Montville was called Razorback.
This area became known as Upper Hunchy with two main selectors – Frank, and his neighbour on the southern side of Razorback Road, Frank Morrison. They were both farmers.
Elizabeth and Frank's next two children, Henry (28/05/1890) and Clara Ellen (21/02/1892) were born at Palmwoods. Their next child, Frank Alton (1896), was born in Nambour and their youngest child was Cornealia Elizabeth (06/01/1899).
Frank was an early advocate for a school at Montville. Along with other selectors he petitioned from 1893 till the successful enrolment of his children, Alice, William and Henry in October 1896. He and his neighbour Frank Morrison walked the three quarters of a mile up the Razorback track to the school to be the first two families to enrol their children.
Aged 59, Frank died on 13/08/1913 at St Helen's Hospital, Brisbane. His widow remained on the property and her son, Henry helped her run the farm. Her children and their families all remained quite local – at Mapleton, Eudlo, Montville and Palmwoods. Elizabeth Senescall died in 1935.
Another Hunchy Family
The Short family represented another early family group.
The brothers, John, Ted, Julius Henry (Harry), William (Bill) and Charles and one sister, Rosa all lived down in the Hunchy area from about the 1880's.
Their father and his wife and their then three children came from England around the 1870's. Julius Henry (Harry) was born on the voyage and named after their ship, the Julius.
On arrival in Brisbane they intended to catch the ferry up to Ipswich as they had been told there was plenty of work there. However, the ferry had gone and disconsolate, they sat on the dock and pondered their future.
A man named William Pettigrew came along who said he had land at Meridan Plains, a big selection encompassing the Mooloola River area. A timber miller, William Pettigrew, took up a timber lease in the area in 1864, two years after commissioning Petrie's exploration. The logs were hauled to Pettigrew's mill at Maroochydore. Pettigrew owned vast tracts of land and later developed interests in all the local major industries: cattle, coffee, sugar, fruit, timber. He said that he could give them work there and that his bullock team would leave in two hours.
The Shorts worked for him for about three years. Each Sunday they would go for a walk, exploring the area and one Sunday they walked all the way up to Buderim, the year was 1877!
The brothers settled at Hunchy and their children attended the Montville School, with the two youngest attending Hunchy School after it was built in 1924. The two eldest brothers, John and Ted never married.
What did early houses in Hunchy look like?
Julius Henry (Harry) and his wife Polly (nee Woof) had four children: Frances Lillie (Lily) (1899), George (1900), Alice (1907) and Rosa May (1917) who was always called May. There was an Aunt and a cousin Rosa in the family already.
The Wyer boys married these two sisters. Bob Wyer married May and Ted Wyer married Alice. Lily as she was known married Fred Charles.
William (Bill) James Short and his wife Maggie (nee Wright) had five children. Stephen George (1909), Arthur Edward (1911), Rosa (1913), Margaret (1914) and Olive Clarissa (1916). Bill Short donated the land for the Hall at Hunchy.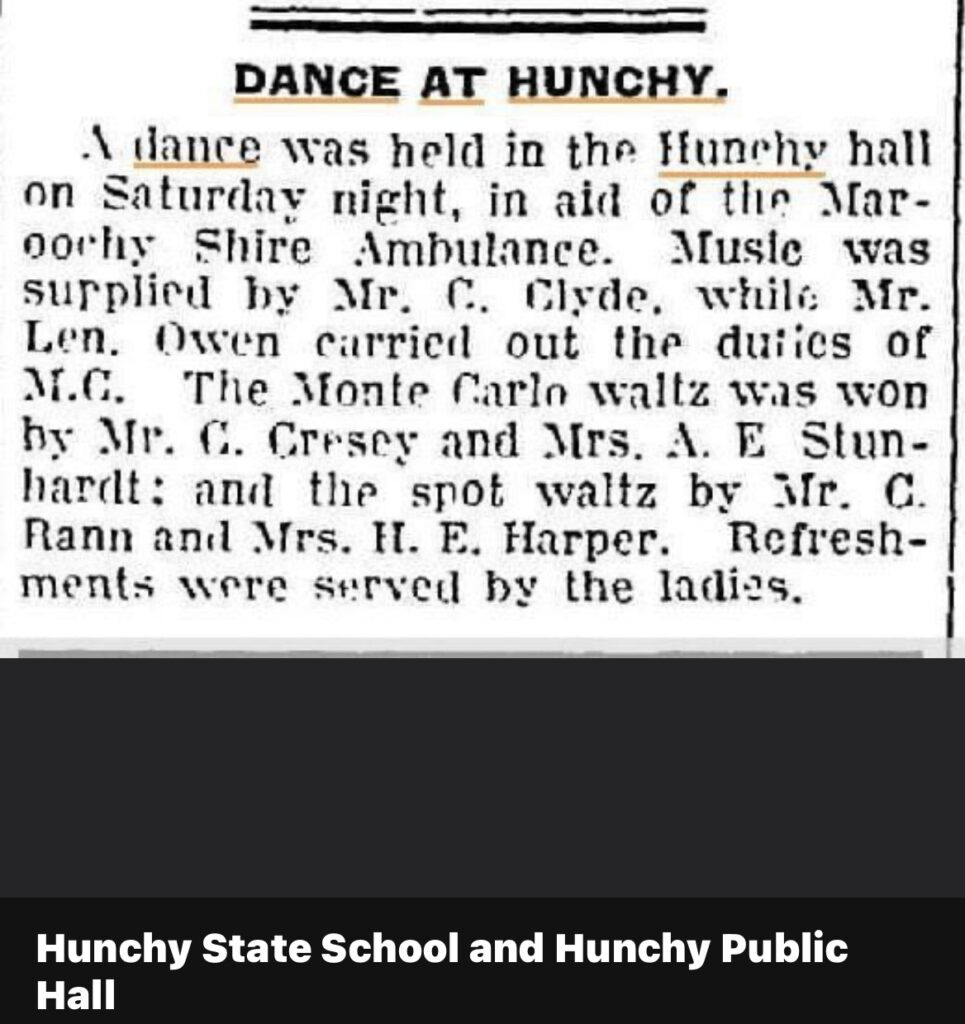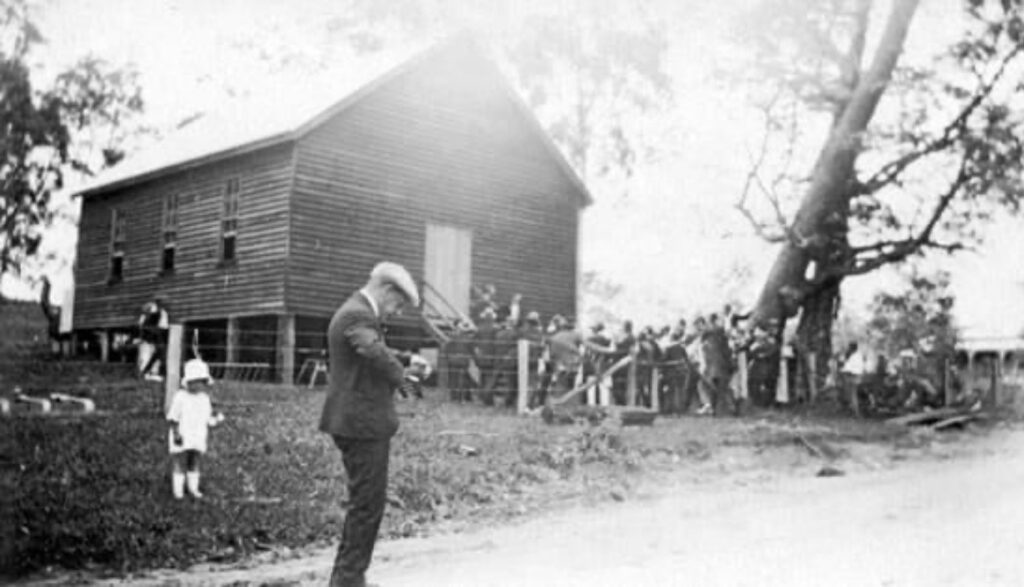 More links appear with other old families, as Margaret married Henry Senescall of Hunchy.
The other brother, Charles and his wife Bertha (nee Atkinson) had three children, Gladys Phoebe (1920), Leslie Stephen (1924) and Stanley Richard (1927).
Some early local small businesses
Charles Short was the first butcher in the area with his shop at Hunchy. It was from Hunchy that he carted meat all around Montville, making his deliveries to the different households. George Morrison bought him out and then Hobson's of Palmwoods bought the business after that.
A second cousin, Alfred George Short moved up to the Range from Toowong in Brisbane and settled on a farm on Western Road (now Western Avenue) in 1922, surrounded by no less than five Smith families!
Long lasting memories recall going down to Palmwoods on Owen Callaghan's buckboard and four horses and then in his Dodge truck. He swore strongly at both forms of transport, but only the horses responded, so we're told!
Mrs Senescall had the Post Office in her house at Hunchy and the Flaxton Post Office was at Bob Wyer's house. Then there was George Morrison who was remembered as 'a great lanky bloke whose feet touched the ground when he rode a pony.'
The Bill Short family used to take pawpaws up to Alf Smith's shop in Montville (now Misty's) for sale. Wagonloads of oranges would come down Razorback Road on their way to Palmwoods Station and the markets in Brisbane.
Sometimes the children would hang on to the backs of the wagons to get a ride up or down the hill. After getting stung by the driver's whip on their back, as Stephen remembered, some wouldn't do it anymore.
Olive remembered starting school at the age of five and the teacher being concerned that it was too far for a little child to walk all the way up Razorback Road to school. It was two years before the Hunchy School opened.
A Hunchy Story – Hunchy School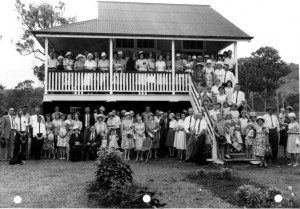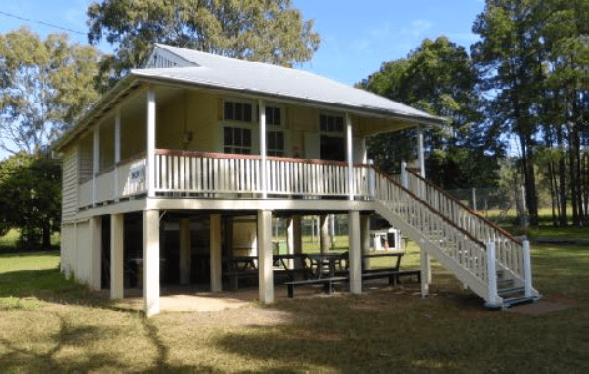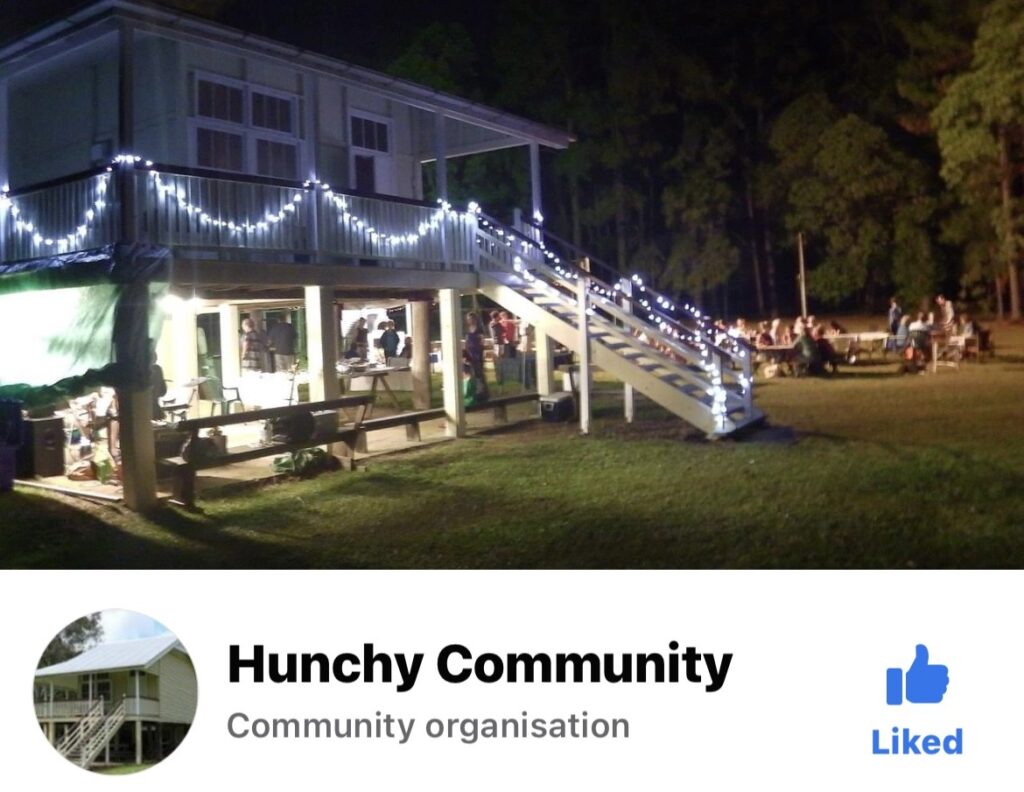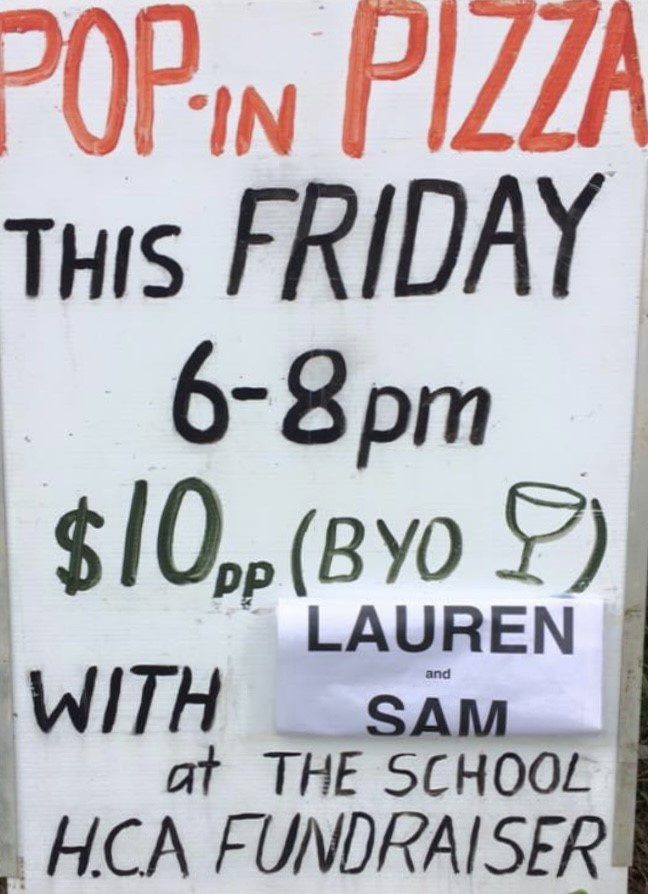 A Hunchy Story – Original Source
Article written by Barbara Ramadge-Ross from information provided by the Bill Short Family, 1987
A Hunchy Story – Secondary Source
Grateful thanks to the Montville Historical Group