We have new owners at The Country House at Hunchy/Montville! 
We are dedicated to carrying on the wonderful traditions of the previous owners whilst adding a bit of our personalities to the mix! Although our beautiful guest suites remain the same, we have enhanced our main gathering area for your enjoyment.
We've added a beautiful hand carved bar to our main gathering area. The "New York Marble Bar" is spectacular and designed and built by Gold Coast artist Damian Berrili. Visit his website to see all of his incredible artwork. We are honored to showcase his work (and enjoy it!).
The bar will host a daily Happy Hour and offer an evening gathering area for your enjoyment. We hope you'll join us!
We've also added a pool table to the main gathering area! You can play English or American billiards!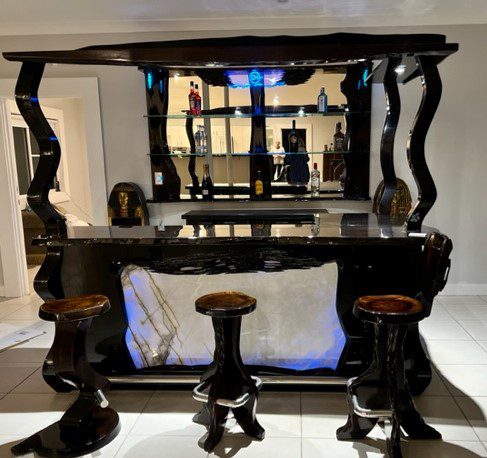 We hope you'll join us soon!